People have been asking how Dotty is coming. Big milestone this week, I submitted the first round of paperwork to the FAA this week!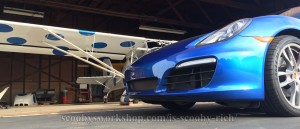 So what does this mean?  Submitting the paperwork establishes a new record at the FAA indicating that a new aircraft exists.  So what happens now?  Here are the steps
Build the airplane (15 years) DONE
Submit registration DONE
Correct registration errors as required, receive aircraft N number upon successful registration. DONE!
Retouch paint and complete final assembly
Order engine and prop July 1, take delivery on August 1, 2015
Mount engine and finish final assembly of Dotty
Submit paperwork for FAA inspection
Pass FAA inspection
Test flight period
Final approval
Aircraft engines don't like sitting around unused which is why I am waiting till the last possible moment to buy it.  Not only that, they are expensive.  No sense buying one until I am 100% sure that everything is in order ready to go.   People have asked which engine I will be using, its the Rotax 912 ULS.
BTW, see if you can figure out why I named her Dotty :)
Registration packet sent off to FAA yesterday!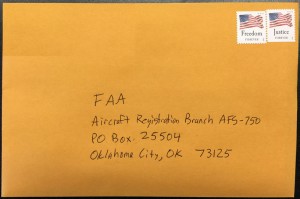 This is the emergency locator transmitter that will lead rescue crews to my natty pile of bones should I crash so folks will know where to put their three scoops of protein, egg yolks, and skateboards to pay their respects.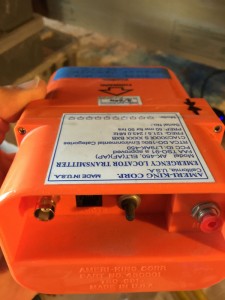 Note: Dotty's polka dots match my car – that is NOT an accident!
Edit: Registered!
Dotty is now an officially registered aircraft in the United States of America!  I christen thee, PAPA-TANGO!  I just love the way that sounds!
Next up, getting ready for the engine!  I want to make sure everything is ready to go before I buy it because no sense letting an expensive engine sit around unused :)  I am still on schedule, working on item #4 in the above list.