Meal replacements like Huel and Soylent are very popular.  Are they good for bodybuilders gaining muscle? Should you use them?  Read my advice!  Soylent is a plant based protein drink.
Review of Soylent meal replacement
TLDR: EPIC PILLOW SCREAM! 
If you want to maximize muscle gain, EAT REAL FOOD.
If you are concerned about health then EAT REAL FOOD.
If you want to save money then EAT REAL FOOD.
If you want convenience then spend an hour on the weekend batch cooking for the week.  If you really need a plant based protein shake then make this vegan protein shake which is part of the free vegan bodybuilding meal plan at custommealplanner.com that is 1/4 the price and all natural.
Soylent is plant based so its healthy, right?
EPIC PILLOW SCREAM!
ProTip: Health and muscles do NOT come out of a plastic bottle with a 2  year shelf life. 
There is one way to determine if something is good for you are not, I taught this technique to people in my video "All About Bread", its called the "loaf turnover"… or in this case the "bottle flip".  READ THE INGREDIENTS because they tell you what you need to know.  If there are more than 5 ingredients, is not healthy. If it contains things your grandmother would not recognize, its not healthy. If it has artificial flavors or colors in it then its not healthy.    Soylent has all of the above problems with it!  Look at the below ingredients and tell me this stuff is healthy!
Whats in Soylent?
Glad you asked!  Please go thru this list of ingredients and google every item that is not in your pantry right now and ask yourself if that is truly something you want to put in your body.  Funny when people want plant based for health and then drink crap like this:
Filtered Water, Maltodextrin, Soy Protein Isolate, High Oleic Sunflower Oil, Isomaltulose, Alkalized Cocoa Powder, Canola Oil, Natural and Artificial Flavors, Soluble Corn Fiber, Soy Lecithin, Tricalcium Phosphate, Potassium Chloride, Magnesium Phosphate, Ascorbic Acid, Cellulose, Salt, Choline Chloride, Gellan Gum, Sucralose, dl-alpha-Tocopheryl Acetate, D-Calcium Pantothenate, Niacinamide, Ferrous Bisglycinate, Zinc Oxide, Copper Gluconate, Thiamin Hydrochloride, Manganese Sulfate, Pyridoxine Hydrochloride, Riboflavin, Vitamin A Palmitate, Chromium Chloride, Biotin, Potassium Iodide, Folic Acid, Sodium Molybdate, Sodium Selenite, Phytonadione, Vitamin D, Vitamin B12.
Num num num!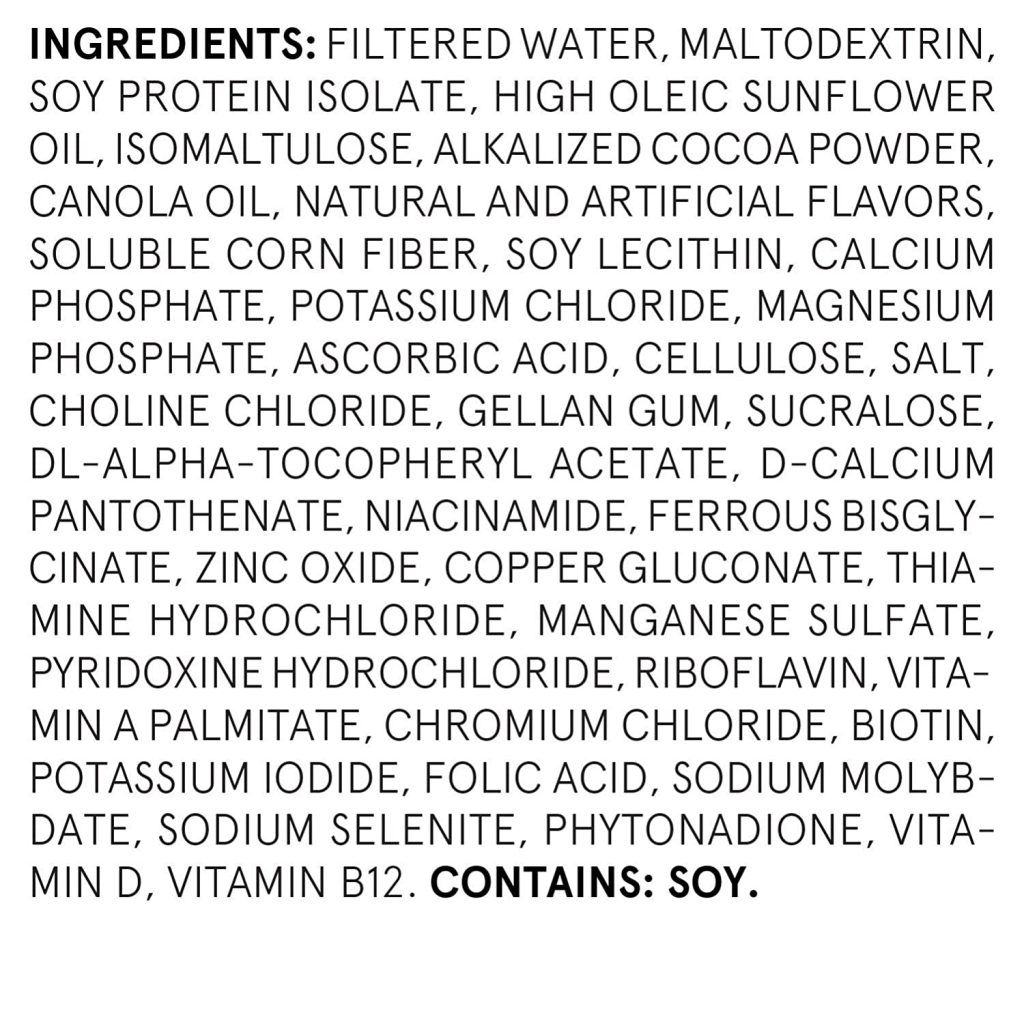 But Soylent has lots of vitamins!
True but if you ate REAL FOOD you would not need them!