It used to be that I was the only one around making mock-infomercials of useless fitness devices.  The coronavirus and shelter at home laws have changed all that. Now all over Instagram and Facebook you see ridiculous ads for laughable fitness devices but the difference is that they people are really selling this shit whereas I was just pretending!  My mock-infomercials almost look like good ideas compared to this new crop of devices whose only valid purpose seems to be to help you slim your wallet.   Lets take a quick look at my mock infomercials:
Gorilla Bow
When I saw the "Gorilla Bow" advertised the first time, my first thought was that someone had one-upped my mock-infomercials and I laughed hysterically.  I then clicked thru and my jaw literally dropped – its not a joke, they are REALLY selling this shit!  Its a $4 set of resistance bands and a broomstick for $325!
Gorilla Bow Inspired Mock Infomercial
The first thing I thought when I saw this ridiculous thing was "OMG its a $4 set of resistance bands with a broomstick!".  That will be the essence of my mock infomercial and you can be sure that I will gain 10″ on my chest in a few weeks with some [morph footage] .  There might be a car washing attachment thrown in at no additional charge.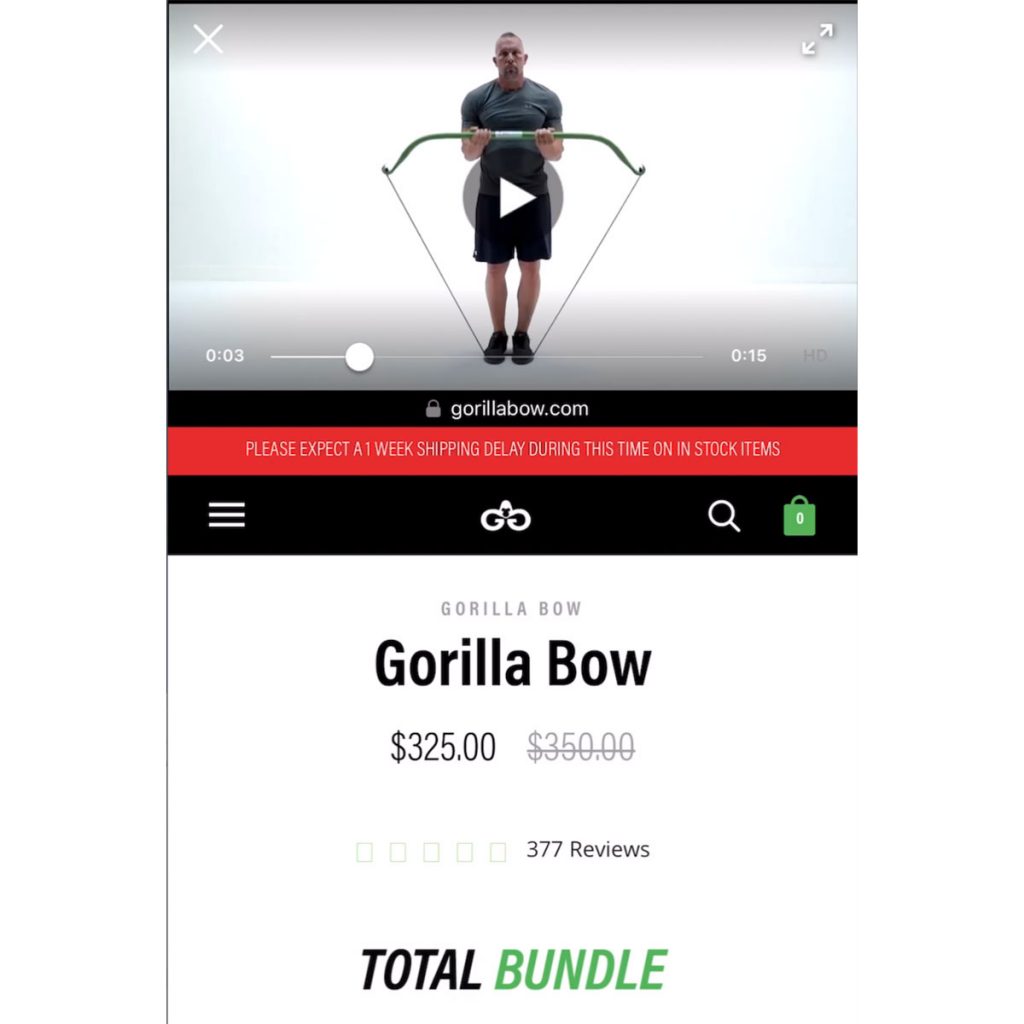 Serious suggestion for potential Gorilla Bow customers
Buy a set of quality resistance bands.  A high quality, heavy duty set of 5 bands will cost about $50.  If you want to do the exercises that you see illustrated with the GorillaBow, seriously, just use an old broom!
Buy a compound bow like the Raptor from the company Predator Archery. Its a high quality entry level bow and is only $269 on Amazon. You can adjust the pull tension from 20lbs to 70lbs so its easily adjustable for various strengths and sizes.  Be warned, do not "dry fire" a bow if you are using it for exercise.
Now you have both! You have a heavy duty set of resistance bands that will challenge the strongest bodybuilder AND a great bow.  The bow is great for working on hand eye coordination as well as strength.  There is a long history of devices that were inspired by the humble bow and arrow, many are called "chest expanders" despite the fact that they are useless for this purpose.  If you want a bowlike device for exercise then get a bow!!!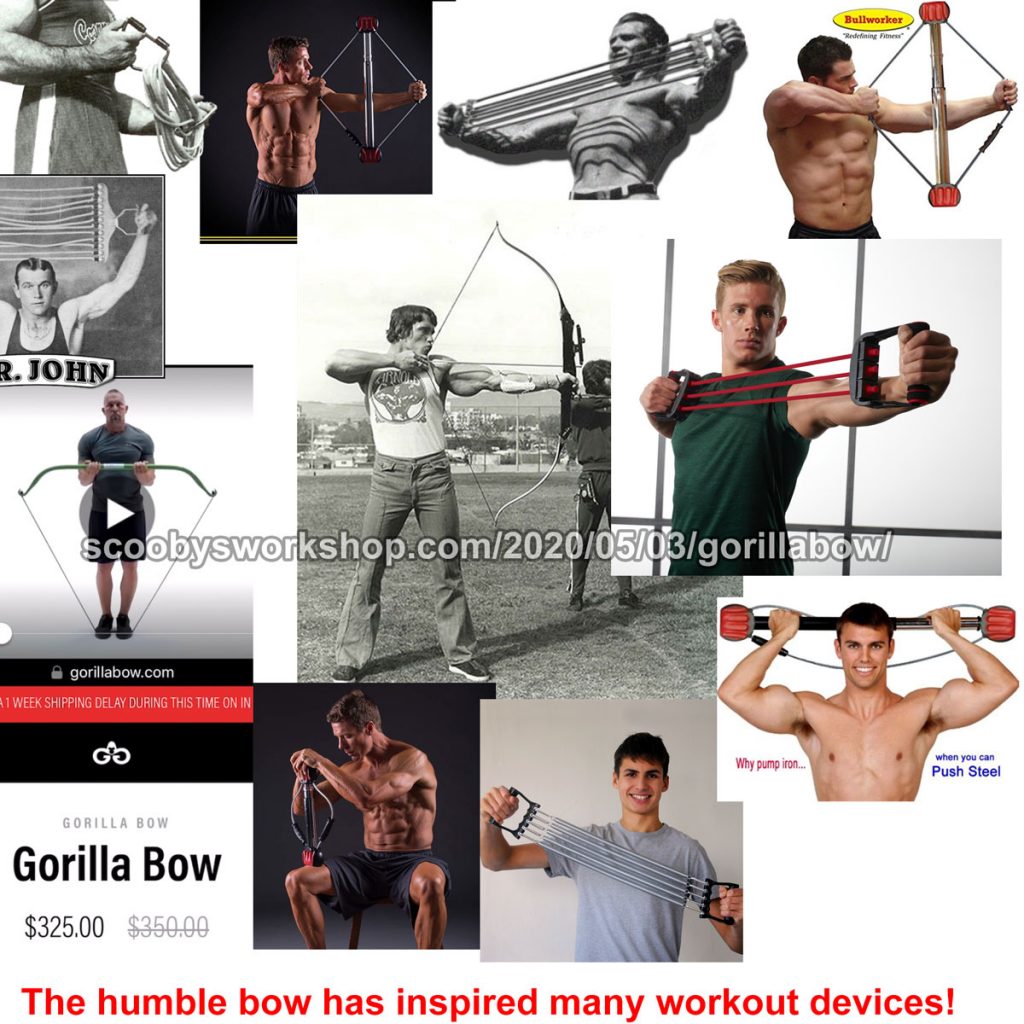 Scooby looks like shit!
If this is ringing a bell, yes I have done another video with a similar title: