Meet Scooby in Switzerland!
Bern Switzerland, Saturday 31st of August @ 17:00
Gimmelwald Switzerland, Sunday the 1st of September @ 19:00

CANCELLED

Luzern Switzerland, Monday the 2nd of September @17:00 (now 20:00)
Zürich Switzerland, Tuesday the 3rd of September @17:00 (now 20:00)
I am really excited that I am returning to Switzerland! This time I am doing a 6 day bike tour. Instead of my awesome co-motion fullsized packable road bike I will be trying out a new travel bike with really tiny wheels so despite the low distances, this trip could be very challenging. If you have not been to a meet and greet before, its very low key. No need to prepare speeches, we will just have fun socializing and drinking beer.
PLEASE, no gifts at meet and greets.  I am on my bike and literally cannot carry anything other than food and water.  Your presence is your gift!
This trip is actually in honor of one of an amazing person and one of my best friends from college who died last year whose family is from Switzerland. I am going to meet his relatives in Basel, which is why there will be no meet and greet there.
OK, lets talk about specifics for each meet and greet.
Bern Switzerland, Saturday 31st of August 2019
I am REALLY excited about Bern. For those of you who don't know, Albert Einstein spent a fair amount of his live in Bern where he worked at the patent office. I never stay in one town on two consecutive nights when on a bike tour but I want to make sure I have plenty of time for my own self-guided Einstein tour. Also, one of my favorite books of all time is "Einstein's Dreams" by Alan Lightman which while fiction, will also be a part of my tour. So, the meet and greet part. This is actually my real birthday and you are one of the few people who know it. I have never saved my real birthday in Facebook, YouTube, or other social media because it makes it too easy for identity thieves but this day is my actual 58th birthday and I am very excited that I will be in Bern … actually I planned it so its no accident :) In any case, please join me for my birthday! 
Propeller Bar Aarbergergasse 30, Bern 17:00 https://www.propeller-bar.ch
Plan B: Should Propeller be closed,  meet at the Bristol Hotel, Schauplatzgasse 10, at 17:30! 
Gimmelwald Switzerland, Sunday the 1st of September 2019
Gimmelwald Switzerland, Sunday the 1st of September @ 19:00 CANCELLED

This is not a typo, I do not mean Grindlewald, I mean Gimmelwald. I was here back in 1990 and it was SO amazing, I want to go back. There are few places that are harder to get to in Switzerland so I dont expect many people to be here for this meet and greet. Also there is the fact that this is not a resort town, its the opposite. They have actively discouraged hotels and large scale tourism. There is a dormitory style hostel and a few B&Bs with 3 day minimum stays. People who love the Alps are welcome. People who love hiking and nature are welcome. Everyone else stays at the luxury resorts of Grindelwald :) I will be biking here from Bern and it could be a big challenge so I cannot commit to when I will be arriving which is why I am making the meet and greet at 19:00 to insure I can make it. The last 3km is STEEP so I will probably have to walk that with my heavily packed bike. The meet and greet is at the bar at the Mountain Hostel:
https://www.mountainhostel.com/facilities/
Here are two photos from my trip to Gimmelwald back in 1990, this is before digital cameras existed by the way :)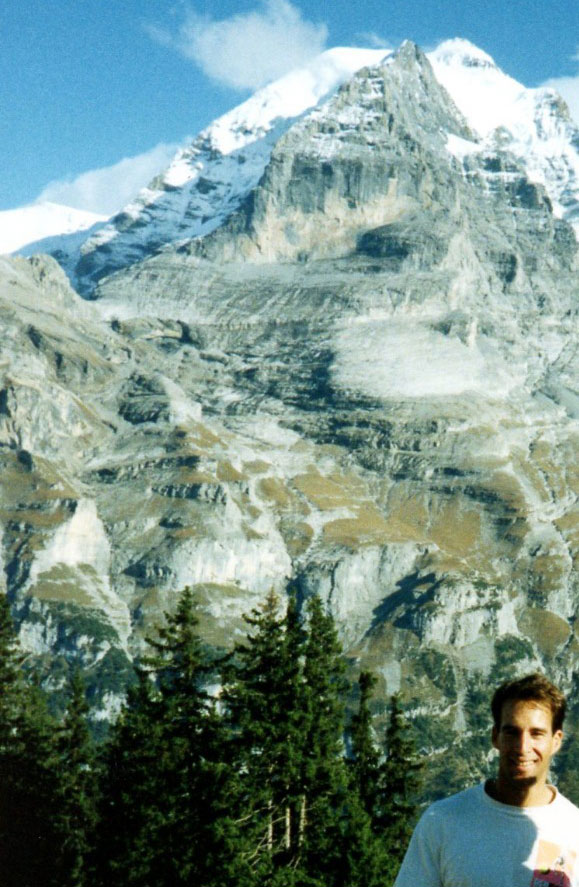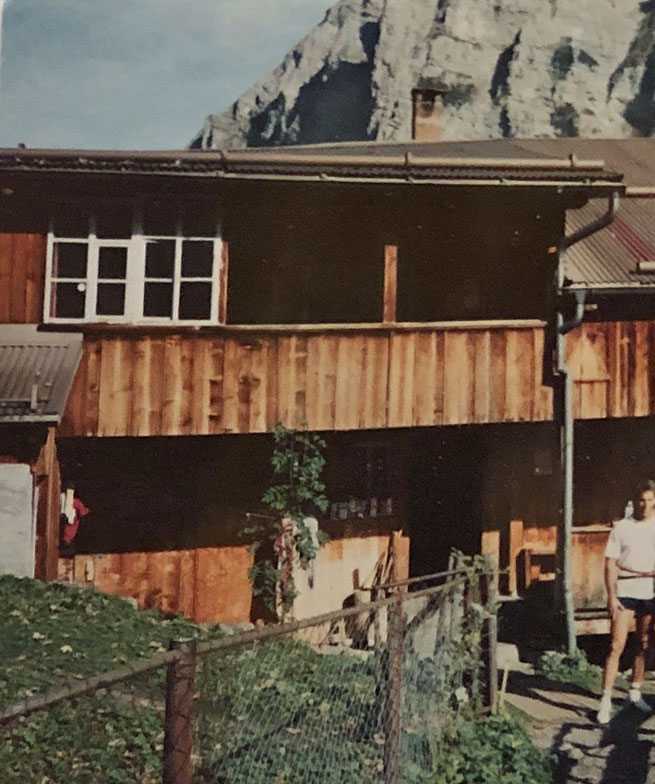 Luzern Switzerland.
I am biking from Gimmelwald this day and it should be a short ride so unless weather is horrible, I will arrive early. Meet and greet is at 17:00 (now 20:00) Suite Lounge, Pilatusstrasse 1, Luzern http://www.suite-lounge.ch
Should Suite Lounge be closed for some reason, plan B is 17:30 (now 20:30) at Ameron Luzern Hotel Flora Bar, Seidenhofstrasse 5.
Zürich Switzerland, Tuesday the 3rd of September
I had a great time last year in Zürich meeting everyone but unfortunately I only had a few hours. This year I will have a bit more time to explore your beautiful city! The meet and greet will be at 17:00 (now 20:00)
Old Crow Zürich
Schwanengasse 4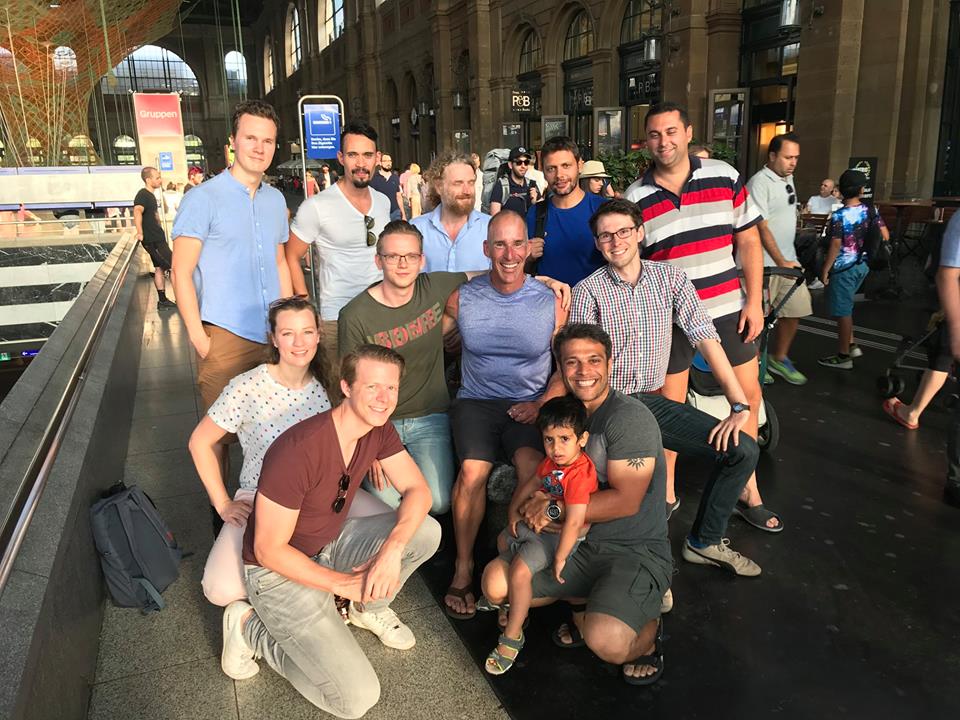 Meet me on the road!
I will be carrying my GPS tracker so that during this trip if you click on the below link you will see my position reported every 10 minutes while I am biking! Flag me down and say Hi! Better yet, if its morning, bring a thermos of coffee for us to share. If its after noon, a few protein bars and a bottle of water.
Live GPS map showing Scooby's current position! [28 Aug – 3 Sept]
You can use the live GPS map in conjunction with the below approximate routes to make it easier to find me!
Below is an example of the map you will see.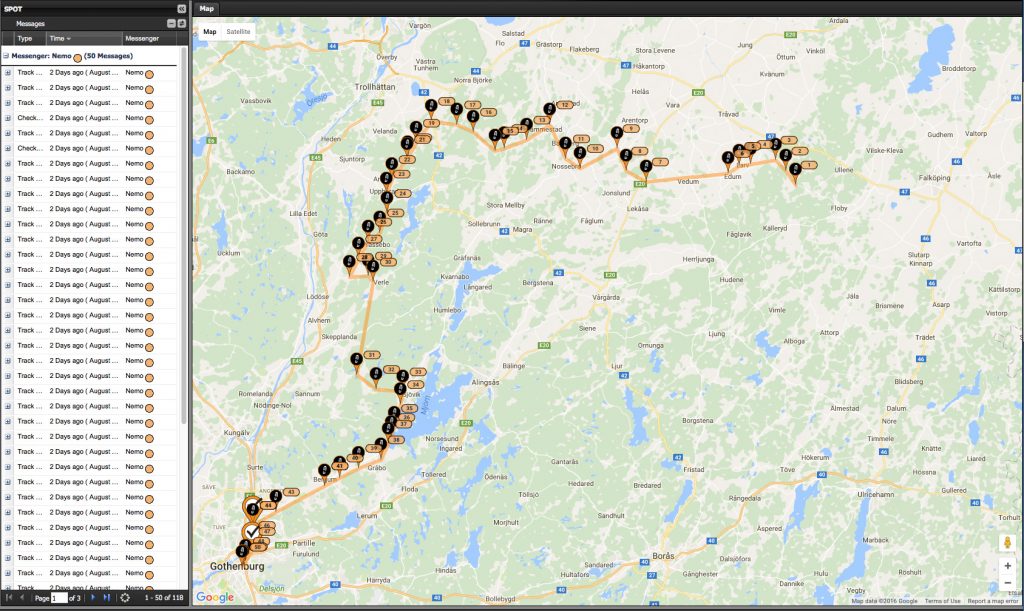 Approximate Route