Supplement News: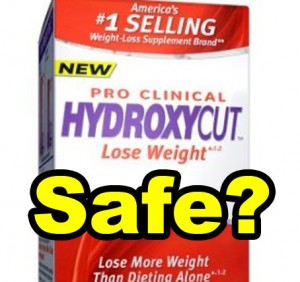 Dozens of people sustained severe liver damage and one person died from a bad batch of Hydroxycut then they have the audacity to label their product as "safe and effective"!  In another case of our government actually doing the right thing, In November 2012, Hydroxycut agreed to the Food and Drug Administration (FDA) $25.3 million dollar fine and from what I understand will remove "safe and effective" from its label.
Jack3D is in the news again for  the death of Michael Sparling.  USPlabs and GNC are both being sued by Sparling's parents for the death caused by dimethylamylamine (DMAA) in the Jack3D he bought at a local GNC store.  Both Jack3D and OxyElite have DMAA as active ingredients.
Are your supplements safe?  How do you know?  Have they even satisfied even the most minimal batch testing to make sure that they are free of toxic heavy metals? No.  How many people will have to be hurt before the supplement industry self-regulates or the FDA steps in?  Bodybuilding.com's $7 million fine didnt seem to change their attitudes toward supplement safety or batch testing any.
What can you do?  Start demanding tested supplements!  Im not talking about the lengthy testing that the FDA does on drugs but just a cursory batch test for toxic impurities.  This would cost the manufacturers just a few cents a bottle and could go a long way toward supplement safety.  Whereever you buy supplements, ask them for the test results.