Save Money And Lose Weight!
| | |
| --- | --- |
| | TODAY'S FITNESS TIP: Instead of a $3 Starbucks sweet and creamy calorie-bomb, try plain unsweetened green tea! |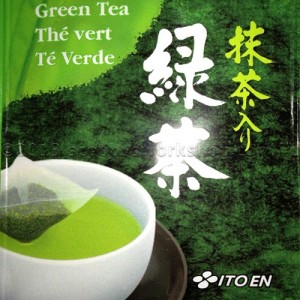 As many of you know, I always advise people trying to lose weight – dont drink your calories!  Hidden calories in coffee are the downfall of many people trying to lose weight and green tea costs as little as 14 cents per cup – far cheaper than #coffee.
Not only that, green tea has other health benefits as well according to WebMD. Green tea has LOTS of antioxidants to help with cancer prevention. Of even more interest to many people trying to get in shape and lose weight is the fact that green tea appears to help significantly with weight loss!. There are two aspects to the weight loss benefits of green tea. The freebie is that since green tea is not bitter, many people enjoy it without any cream or sugar – this is a huge calorie savings. The hidden calories in hot beverages are the downfall of many trying to lose weight! The second aspect of the weight loss with green tea has to do with the green tea itself. Green tea is rich in a type of polyphenol called catechins. Its these catechins that are responsible for the anti-inflammatory and anticancer properties, but recent research suggests that catechins may also affect body fat accumulation and cholesterol levels!
Is Green Tea the silver bullet of health?
Healthy substitutions is the EASY way to get lean!
I often promote the healthy substitutions method as the easiest way to lose weight and get your bodyfat down to the point where you have those ripped sixpack abs. This tea/coffee comparison is a great example of how the healhty substitutions method works. You know green tea is healhthier than coffee with cream and sugar, right? You want to lose weight, right? OK, just make that one simple substitution. Lets take an extreme example and see how effective this simple technique can be!
| | | | | |
| --- | --- | --- | --- | --- |
| Beverage Name | Calories per cup | Calories per month | Cost per month | Pounds per month |
| Green tea | 0 cal/cup | 0 cals/mo | $4.20/mo | 0 lbs/mo |
| Venti Caramel Macchiato | 300 cal/cup | 9000 cals/mo | $109.50*/mo | 2.5 lbs/mo |
If you drink a Venti Carmel Macchiato every morning, just by switching to green tea you could lose 2.5 pounds a month! One tiny sacrifice and you get a HUGE return!!!
*Price does not include any tips