Amino Acid Finder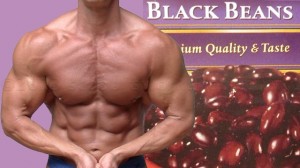 With this tool you can sort thru a database of thousands of foods and sort them by the desired amino acid content. This is a preliminary tool which is a stepping stone to my complimentary protein finder software. When you are combining plant based foods to get as high protein quality as possible, you need to be able to find specific foods that are high in particular amino acids, hence this tool. For vegetarians, the typical problem is lysine and tryptophan. To find foods that are high in these, select the amino acid you desire and then click on the sort button.
The following list shows all top 100 sources of the selected amino acid. Only plant based food sources are shown. The food with the highest percentage of this amino acid is shown at the top of the list.
This software is still under development!
FOOD
Amino Acid
g/100g serving
Soy protein isolate, PROTEIN TECHNOLOGIES INTERNATIONAL, SUPRO
Lysine
5.50000g
Soy protein isolate, PROTEIN TECHNOLOGIES INTERNATIONAL, ProPlus
Lysine
5.40000g
Soy protein isolate, potassium type
Lysine
5.32700g
Soy protein isolate, potassium type, crude protein basis
Lysine
5.32700g
Soy protein isolate
Lysine
5.32700g
Soy protein concentrate, produced by acid wash
Lysine
3.92900g
Soy protein concentrate, crude protein basis (N x 6.25), produced by acid wash
Lysine
3.92900g
Soy protein concentrate, produced by alcohol extraction
Lysine
3.92900g
Tofu, dried-frozen (koyadofu)
Lysine
3.15700g
Tofu, dried-frozen (koyadofu), prepared with calcium sulfate
Lysine
3.15700g
Soy flour, defatted
Lysine
3.12900g
Soy flour, defatted, crude protein basis (N x 6.25)
Lysine
3.12900g
Parsley, freeze-dried
Lysine
3.11500g
Soy flour, low-fat, crude protein basis (N x 6.25)
Lysine
3.09700g
Seaweed, spirulina, dried
Lysine
3.02500g
Soy meal, defatted, raw, crude protein basis (N x 6.25)
Lysine
2.99100g
Soy meal, defatted, raw
Lysine
2.99100g
Soybeans, mature seeds, raw
Lysine
2.70600g
Soybeans, mature seeds, dry roasted
Lysine
2.63400g
Meat extender
Lysine
2.59600g
Seeds, cottonseed flour, low fat (glandless)
Lysine
2.52900g
Seeds, cottonseed meal, partially defatted (glandless)
Lysine
2.49200g
Soybeans, mature seeds, roasted, salted
Lysine
2.34400g
Soybeans, mature seeds, roasted, no salt added
Lysine
2.34400g
Soy flour, full-fat, roasted
Lysine
2.31600g
Soy flour, full-fat, roasted, crude protein basis (N x 6.25)
Lysine
2.31600g
Soy flour, full-fat, raw
Lysine
2.29800g
Soy flour, full-fat, raw, crude protein basis (N x 6.25)
Lysine
2.29800g
Winged beans, mature seeds, raw
Lysine
2.13600g
Seeds, cottonseed flour, partially defatted (glandless)
Lysine
2.07900g
Seeds, sunflower seed flour, partially defatted
Lysine
1.97700g
Lupins, mature seeds, raw
Lysine
1.93300g
Peanut flour, defatted
Lysine
1.87400g
Lentils, raw
Lysine
1.80200g
Peas, split, mature seeds, raw
Lysine
1.77200g
Lentils, pink, raw
Lysine
1.74000g
Beans, kidney, royal red, mature seeds, raw
Lysine
1.73800g
Papad
Lysine
1.69500g
Mungo beans, mature seeds, raw
Lysine
1.67400g
Beans, kidney, california red, mature seeds, raw
Lysine
1.67300g
Broadbeans (fava beans), mature seeds, raw
Lysine
1.67100g
Mung beans, mature seeds, raw
Lysine
1.66400g
Seeds, cottonseed kernels, roasted (glandless)
Lysine
1.65400g
Yardlong beans, mature seeds, raw
Lysine
1.64600g
Hyacinth beans, mature seeds, raw
Lysine
1.63200g
Beans, kidney, all types, mature seeds, raw
Lysine
1.61800g
Cowpeas, catjang, mature seeds, raw
Lysine
1.61400g
Seeds, sesame flour, low-fat
Lysine
1.60800g
Beans, white, mature seeds, raw
Lysine
1.60300g
Cowpeas, common (blackeyes, crowder, southern), mature seeds, raw
Lysine
1.59100g
Beans, cranberry (roman), mature seeds, raw
Lysine
1.58000g
Beans, kidney, red, mature seeds, raw
Lysine
1.54700g
Pigeon peas (red gram), mature seeds, raw
Lysine
1.52100g
Beans, yellow, mature seeds, raw
Lysine
1.51000g
Beans, great northern, mature seeds, raw
Lysine
1.50000g
Beans, adzuki, mature seeds, raw
Lysine
1.49700g
Beans, black, mature seeds, raw
Lysine
1.48300g
Wheat germ, crude
Lysine
1.46800g
Beans, black turtle, mature seeds, raw
Lysine
1.45900g
Beans, small white, mature seeds, raw
Lysine
1.44900g
Beans, pink, mature seeds, raw
Lysine
1.43800g
Lima beans, large, mature seeds, raw
Lysine
1.43800g
Seeds, pumpkin and squash seeds, whole, roasted, without salt
Lysine
1.38600g
Seeds, pumpkin and squash seeds, whole, roasted, with salt added
Lysine
1.38600g
Lima beans, thin seeded (baby), mature seeds, raw
Lysine
1.38200g
Beans, pinto, mature seeds, raw
Lysine
1.35600g
Seeds, sesame flour, partially defatted
Lysine
1.29300g
Chickpeas (garbanzo beans, bengal gram), mature seeds, raw
Lysine
1.29100g
Beans, french, mature seeds, raw
Lysine
1.29100g
Beans, navy, mature seeds, raw
Lysine
1.28000g
Sausage, meatless
Lysine
1.26200g
Mothbeans, mature seeds, raw
Lysine
1.24800g
Seeds, pumpkin and squash seed kernels, dried
Lysine
1.23600g
Seeds, pumpkin and squash seed kernels, roasted, with salt added
Lysine
1.22000g
Seeds, pumpkin and squash seed kernels, roasted, without salt
Lysine
1.22000g
Peanut flour, low fat
Lysine
1.21300g
Nuts, pistachio nuts, dry roasted, with salt added
Lysine
1.19500g
Nuts, pistachio nuts, dry roasted, without salt added
Lysine
1.19500g
Seeds, safflower seed meal, partially defatted
Lysine
1.17600g
Natto
Lysine
1.14500g
Nuts, pistachio nuts, raw
Lysine
1.14200g
Tofu, fried
Lysine
1.13100g
Tofu, fried, prepared with calcium sulfate
Lysine
1.13100g
Soybeans, mature cooked, boiled, without salt
Lysine
1.10800g
Soybeans, mature seeds, cooked, boiled, with salt
Lysine
1.10800g
Chives, freeze-dried
Lysine
1.05800g
Tofu, raw, firm, prepared with calcium sulfate
Lysine
1.03900g
Peanuts, spanish, oil-roasted, with salt
Lysine
1.00500g
Peanuts, spanish, oil-roasted, without salt
Lysine
1.00500g
Veggie burgers or soyburgers, unprepared
Lysine
1.00400g
Seeds, sesame flour, high-fat
Lysine
0.98700g
Seeds, lotus seeds, dried
Lysine
0.98500g
Peanuts, valencia, oil-roasted, without salt
Lysine
0.97100g
Peanuts, valencia, oil-roasted, with salt
Lysine
0.97100g
Seeds, chia seeds, dried
Lysine
0.97000g
Peanuts, all types, oil-roasted, with salt
Lysine
0.94500g
Peanuts, all types, oil-roasted, without salt
Lysine
0.94500g
Peanuts, spanish, raw
Lysine
0.93900g
Nuts, cashew butter, plain, with salt added
Lysine
0.93800g
Nuts, cashew butter, plain, without salt added
Lysine
0.93800g